Cruises Santorini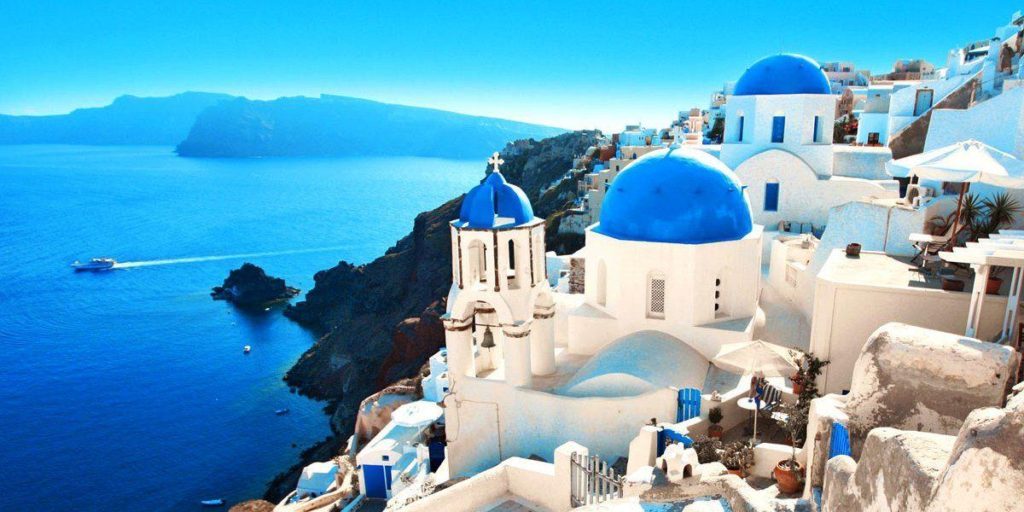 Santorini is considered one of the top exotic locations of Europe holds the title for the most beautiful sunsets that can be seen.
The island is famous.
Famous for its stunning Caldera, the volcano and the romantic sunset
This island of Cyclades will offer you mythic moments. Sensations in superlatives, delivered in the intensity of contrasts. The black earth with whitewashed villages of the caldera. Wild volcanic sculpture with minimal cycladic lines
In fact, often included in the best destinations in the world.
Red and black rocks create a rugged landscape around the crater at New Kameni, a small island in the center of the caldera.
The myth that Santorini is the ancient city of Atlantis, submerged before 9,500 years, comes to life in front of your eyes.
On the small island of Palea Kameni, if you dare, you can dive into the thermal waters that form a volcanic spa.
The Oia is the area is flooded by visitors in the afternoons. All waiting to enjoy the sunset, climb even in the most unlikely places to enjoy this unique spectacle and erupts in applause as soon as the sun goes down.
The unique color combinations as the sun sinks into the deep blue waters of the Aegean Sea make for a romantic setting that touches every visitor.